Eye Care Products
At the O'Byrne Eye Clinic, we want to provide our patients with the best products for any type of eye issue they may be experiencing.
All of the products listed below are available to you at either of our locations. If you have any questions concerning any of our products just make sure to ask one of our staff members and they will be happy to answer them for you.
---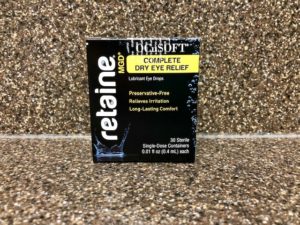 OCuSOFT Retaine MGD
These tears are lipid-containing, preservative-free lubricant eye drops used to provide complete Dry Eye relief as well as provide long-lasting relief as it moisturizes, lubricates & protects moderate to severe dry eyes.
One box contains 30 single-dose vials
Price: $20.00
---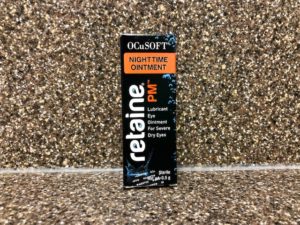 OCuSOFT Retaine PM Nighttime Ointment
This ointment is designed to keep your eyes lubricated & comfortable while you sleep. This is a preservative-free, oil-based formula that seals in moisture while protecting against nighttime dryness and exposure. This is recommended for nighttime use only.
One box contains one 3.5 gram tube
Price: $8.00
---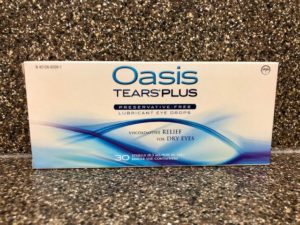 Oasis Tears Plus
These are preservative-free lubricant eye drops that are used for the temporary relief of burning, irritation & discomfort due to dryness of the eye or minor irritations. These tears can also help protect & prevent any further irritation from dry eyes.
One box contains 30 single-dose vials
Price: $30.00
---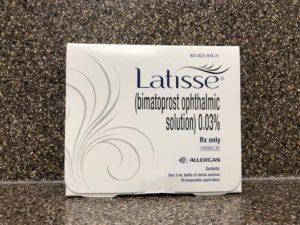 Latisse
These drops are used to foster eyelash growth. This drop is the same as a glaucoma drop that was developed several years ago. When these drops first originated for glaucoma, it was noted that it helped the eyelashes grow more full & longer.
One box contains 70 disposable applicators
Price: $120.00
---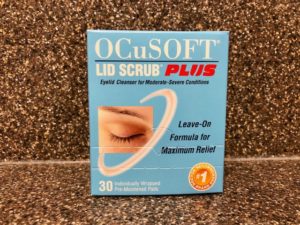 OCuSOFT Lid Scrub Plus
These are a leave-on eyelid cleaner that effectively relieves irritation of the eyelid by removing oil, debris, pollen or any other substance that can irritate the eye and eyelid. These are recommended specifically for moderate to severe eyelid conditions.
One box contains 30 individually wrapped pre-moistened pads
Price: $20.00